Message from the Chair
I am so very grateful to the Biden administration and the countless number of scientists and medical professionals who rapidly made COVID vaccines available to all Americans. My heart aches for the ongoing pandemic tragedy in India and elsewhere where the people were not as fortunate to have been able to get ahead of this like we have.

Nearly 600,000 Americans have died in the past year due to COVID. Recent studies indicate the true toll may be even higher than that. It disturbs me to see even still denial of its seriousness runs rampant: From the general population refusing to vaccinate all the way up to our Republican leadership discouraging people from getting vaccinated.

The Greenwood City Council recently voted to let the mask ordinance expire on May 10. I walked into a local business recently to do some shopping and on the window was the Greenwood City notification that masks were required with the word "NOT" written in bold red marker. Rather than just take the notice down and let business carry on, the owner decided to make an anti-mask "statement". I quickly decided to take my business elsewhere.
I do believe we are progressing toward resuming normalcy. But I'm saddened that there are still people who go out of their way to insult the memories of those who have passed and those who have taken seriously ill over the past year. 
---
Your Voting Rights
School Board Elections today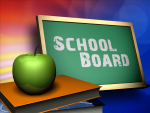 Greenwood School Districts 51 (Ware Shoals) and 52 (Ninety Six) are holding elections for open positions on their School Board today.
Two seats are open in District 51.
One seat is open in District 52.
The Index-Journal has a nice writeup on each of the candidates in the races. Please read and be informed before heading to the polls. As good Democrats, we take our duty to cast votes very seriously. Local elections are just as important as national ones!
Continue reading