Message from the Chair
Tomorrow evening will be a momentous event for the fledgling Young Democrats of Greenwood. Formed only a year ago, they've organized their largest profile activity to date: A Legislative Town Hall that will be conducted virtually, featuring a number of prominent elected officials at various levels of state government. Scroll down for details!

I am so very proud of their Chair, Jitwan Floyd, and the other members of the Executive Committee. Jitwan graduates from Lander University this year, and I'm excited to see how the new leadership will grow and continue to be a voice for political activists of all ages.

I also want to express my pride and appreciation for our Legislators who answered the call to support the YDG and update their constituents in this forum. They are encouraging participation in the political process and their words are sure to inspire future engagement from the younger voters.
We hope to see you there!
---
Your Voting Rights
New Voting ID Requirements in GA
There has been a lot of back & forth regarding the new Voting Suppression laws enacted in Georgia. Among the many new rules added is the requirement to include ID information when voting by mail. The Republican position is "What's the big deal?"
Marc E. Elias, lawyer and founder of Democracy Docket, observed the following which will lead to a reduction of votes counted:
The new Georgia law will require voters to submit ID to vote by mail. If they use their driver's license, they need to provide the #.

One of the two numbers below is correct. If they put the other, it will be rejected.

Are you sure you would pick the right one?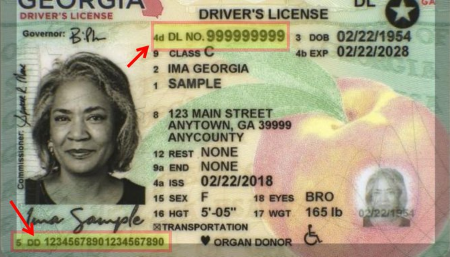 ---
GWCDP News
Click the poster below to register for this unique event!
---
Precinct Leadership Info Sessions
There will be 2 half-hour information sessions if you are interested in being a Precinct Leader. Learn about our Crawl-Walk-Run! plan. Register for one of the two sessions below:
---
Floyd's Fish Fry & Cookout Planning
We need help in planning and holding our first in-person fundraising event of the year.
The planning committee will have a kickoff meeting on Sunday, April 11 at 2 pm.
Please reply to this e-mail if you can assist and are interesting in participating!
---
April Breakfast Meeting is in the books
If you missed Saturday's Virtual Breakfast Meeting – no worries! You can watch all of the segments and read the meeting notes on our website. Just click on the link below and watch at your leisure!