Message from the Chair
I am so very grateful to the Biden administration and the countless number of scientists and medical professionals who rapidly made COVID vaccines available to all Americans. My heart aches for the ongoing pandemic tragedy in India and elsewhere where the people were not as fortunate to have been able to get ahead of this like we have.

Nearly 600,000 Americans have died in the past year due to COVID. Recent studies indicate the true toll may be even higher than that. It disturbs me to see even still denial of its seriousness runs rampant: From the general population refusing to vaccinate all the way up to our Republican leadership discouraging people from getting vaccinated.

The Greenwood City Council recently voted to let the mask ordinance expire on May 10. I walked into a local business recently to do some shopping and on the window was the Greenwood City notification that masks were required with the word "NOT" written in bold red marker. Rather than just take the notice down and let business carry on, the owner decided to make an anti-mask "statement". I quickly decided to take my business elsewhere.
I do believe we are progressing toward resuming normalcy. But I'm saddened that there are still people who go out of their way to insult the memories of those who have passed and those who have taken seriously ill over the past year. 
---
Your Voting Rights
School Board Elections today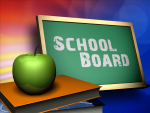 Greenwood School Districts 51 (Ware Shoals) and 52 (Ninety Six) are holding elections for open positions on their School Board today.
Two seats are open in District 51.
One seat is open in District 52.
The Index-Journal has a nice writeup on each of the candidates in the races. Please read and be informed before heading to the polls. As good Democrats, we take our duty to cast votes very seriously. Local elections are just as important as national ones!
Precinct locations
 Greenwood County School District 51
Ware Shoals 014
Ware Shoals Town Hall
8 Mill St.
Hodges 015
Hodges Town Hall
4513 Main St.

Riley 031
EMS Station
6502 Highway 25 N.
Shoals Junction 032
Greenville Presbyterian Church
205 Greenville Church Road

Rutherford Shoals 040
Ware Shoals Community Library
54 Greenwood Ave. S.
Greenwood County School District 52
Ninety Six Depot 012
Ninety Six Depot
99 W. Main St., Ninety Six
Ninety Six Mill 013
Town of Ninety Six Fire Department
83 Saluda St., Ninety Six

Sandridge 020
Tri-County Fire Department
1317 Kirksey Pittsburgh Road, Troy
Epworth 024
Epworth-Phoenix Fire Department
1218 Epworth Camp Road Ninety Six

*New Market 026
Ninety Six Depot
99 W. Main St., Ninety Six
Stonewood 034
Coronaca Fire Department Substation
1418 Highway 246 S., Greenwood

Lower Lake 036
Drummond Center
302 State Park Drive
Greenwood State Park, Ninety Six

*Liberty 041
Ninety Six Depot
99 W. Main St., Ninety Six

Allie's Crossing 046
District 52 Office
605 Johnston Road, Ninety Six
Gideon's Way 047
Brewer Middle School
1000 Emerald Road, Greenwood

*Combined precinct
---
GWCDP News
Volunteer of the Month
Volunteers are the lifeblood of the Democratic Party. Without the efforts of our members, we'd just be a social club.
We're thrilled to honor the work of Jitwan Floyd, Chair of the Young Democrats of Greenwood! Last month he coordinated a virtual town hall that featured five local legislators sharing updates with their constituents, a first and only event of its kind in the area. For this and many other reasons, we say thank you Jitwan! The Democratic Party is better and stronger because of you! 

In addition to a Certificate of Appreciation, Jitwan also received a copy of Congressman Jim Clyburn's book, Blessed Experiences: Genuinely Southern, Proudly Black.
---
May Breakfast Meeting
We held a very informative Virtual Breakfast Meeting on Saturday May 1. If you missed it – no worries! All of the segments and meeting notes were recorded and saved on our website. Watch at your convenience!
Our next Virtual Breakfast Meeting will be on Saturday, June 5 at 9 am. It's not too early to sign up now to ensure you get connection info and e-mail reminders as the day draws near. We again have a strong lineup of guest speakers, including US Senate candidate, Rep. Krystle Matthews!
---
Precinct Leadership
Our Precinct Leadership network continues to grow, putting us in a stronger position for action in 2022! Many of you may have already received a mailing from us seeking your involvement at the local precinct level.
We have another 30-minute info session tonight, Tues May 11 at 6 pm. Sign up now to get the Zoom link and see what this program is all about!
---
Our Community
Community Care Movement
We've adopted a highway! As part of our initiative to be an active part of our community, we've been assigned the segment of Cokesbury St between Laurel Ave and Reynolds Ave.
We will be provided all of the equipment needed. Be on the lookout for an upcoming event where we'll take our first pass and cleaning up this segment of our neighborhood. We look forward to your participation!
---
News & Noteworthy
The SCDP Virtual Convention is coming up soon, May 19 – 22. One of the primary tasks of this convention is the election of state party leadership. At this time, the only contested position is that of Chair as Trav Robertson has drawn a challenger in Johnny Cordero.

We encourage you to watch a debate between the two next Monday at 7 pm on the Palmetto Issues Conference Facebook Page.
---
Ninety Six native honored with historical marker
The Index-Journal reported recently on the fascinating history of Rev. James Edwards Jr.
In 1961, he was arrested along with many other college and high school students during a march on the Statehouse to protest racial inequality. This lead to a Supreme Court decision (Edwards v. South Carolina) that resulted in protections for the rights of protesters.
We encourage you to read this article and learn more about this native of Greenwood County and his important contribution to our country!
---
Upcoming Events
GWCDP Precinct Leadership Info Session
Tue, May 11
6 pm – 6:30 pm
Register

GWCDP Search & Support Committee
Thu, May 13
6 pm – 7 pm
Email us to join

Country District 5 Litter Cleanup
Sat, May 15
9 am – 11 am
more info

Floyd's Fish Fry & Cookout Planning Committee
Sun, May 19
2 pm
Email us to join

Greenwood City Council
Mon, May 17
5:30 pm
Municipal Building
520 Monument St., Room 2012
Watch on FB Live

SCDP Chairman Debate
Mon, May 17
7 pm
Watch live

GWD County Council
Tue, May 18
5:30 pm
Greenwood Public Library
Watch on YouTube

GWCDP Executive Committee
Thu, May 20
6 pm – 7 pm

SCDP State Convention
Wed, May 19 – Sat, May 22
virtual
more info

Country District 6 Litter Cleanup
Sat, May 22
9 am – 11 am
more info

GWCDP Precinct Leader Info Session
Thu, May 27
7 pm
Register

Memorial Day
Mon, May 31

Virtual Breakfast Meeting
Sat, Jun 5
9 am – 11 am
Register