Message from the Chair
I have a 21 year old son who just graduated college and is starting to make his own way through life. We've had many talks over the years: About being nice to others and not bullying, about the  importance of education, about not giving up, and the always-awkward moment about the birds and the bees.

But I've never had to have a conversation with him about how to behave in a manner during an encounter with law enforcement that doesn't put his life in danger. 

Twice in the past month I've attended forums which enlightened me how "The Talk" is a common, and unfortunate, part of life in African-American households. First was at the Lander University sponsored session on Race & Identity titled "Parenting and Telling Stories to Children". The second was a broadcast of Finding Me Podcast featuring Bishop Oliver T. McCray Jr. I highly recommend our members take some time to watch these recordings.

There is no intention here whatsoever to paint law enforcement with a broad brush. There are not many jobs out there more fraught with risk and they certainly deserve our support and respect. However, in the business world there's a common phrase: "Perception is reality". The reality for many families in America is that their sons and daughters have to take extra precautions for their safety because of the color of their skin.

I commend Bishop McCray for taking a proactive approach in Greenwood in hosting "Dialogue with Greenwood City Community: Police Relations" this upcoming Tuesday (see below for details). Having these two-way conversations between citizens and the men and women who protect & serve go a long way to helping change those perceptions. Events like this build the trust that's necessary to prevent Greenwood from becoming the next Minneapolis, Ferguson, or North Charleston.
---
Your Voting Rights
Voting rights attorney, Christopher Bryant, will be a featured speaker at our next Virtual Breakfast Meeting on Saturday, May 1 at 9 am (please register here to secure your spot).
Having practiced law for many years in Charleston, Mr. Bryant has been involved in a number of high-profile cases in South Carolina including the Dylan Roof trial.
He will share with us what he has been seeing with the recent wave of voting suppression laws throughout the country and what we need to be on the lookout for here in South Carolina.
---
GWCDP News
Precinct Leadership update
The Executive Committee is pleased to announce the appointment of the following Precinct Leaders:
Denise Waldrep: 09 – Glendale
April Tumminelli: 10 – Harris
Jan Puzar: 30 – Civic Center
Join one of our upcoming 30-minute info sessions about Precinct Leadership in Greenwood County
No experience is necessary – we will take you through our Crawl-Walk-Run program to enabling change in your community!
---
Volunteerism is the lifeblood of the Democratic Party. Mrs. Wanda Moore has more than earned her recognition as our Volunteer of the Month for April! 
Wanda has spearheaded our Community Care Movement, putting us out in the community and helping us live up to our motto, "Democrats Care!"
In addition to a Certificate of Appreciation, Wanda was given a copy of the Stacey Abrams book "Our Time is Now".
---
Our Community
Boys and Girls Club
We have one last day to make a push for our April Community Care Movement activity to support the Boys & Girls Club of the Lakelands Region. We are gathering goods and materials that the Club can put to immediate use and make a true difference in the lives of Greenwood Youth:
Teen Club, Ages 13-18
Donate art supplies, board games, and books.
Volunteers to work as mentors in the art studio, music & recording studio, and other tasks at the Center.

Be Great Academy, K through 6th Grade
Donate board games and books.
Volunteer to paint the upper building, perform some cleanup & maintenance outside, and help with other tasks.
Be mentors to the children.
General materials needed at both centers
Snacks and water bottles.
Paper towels, bathroom tissue.
Hygiene & cleaning items.

And of course, monetary donations are always welcome and will be put to great use!
We need to have all items collected by Sunday April 18, 2021 as we plan to deliver the donations on Monday.
Please reach out ASAP to coordinate hand-off of your donations. Thank you!
Wanda Moore
(864) 554-5702
wandamoore320@gmail.com
If you would like to Volunteer in person to work with the kids, you can fill out a Volunteer Form and Background Check form (there is an $8.00 fee required to cover the costs of the Background check form). We have printed forms we can give you if you need help getting them!
---
Dialogue with Greenwood City Community: Police Relations
Please see below for this important community dialogue event on Tues, Apr 20. Bishop McCray writes:
All Parents, Pastors, Community Leaders!! It's time for a "DIALOGUE WITH COMMUNITY & Police"!! Please come ask some tough questions and let's get some clear answers!! TUESDAY APRIL 20th, 2021 at 6:00pm! We all need this!!
Click on the image to see a larger version. Residents of the City of Greenwood are invited to attend.
---
---
News & Noteworthy
The GWCDP and its members have been very visible in the newspaper these past few weeks! Here are some of the items you may have missed:
Let your voice be heard too! Submit your opinions to the Index-Journal here.
---
Legislative Updates
Virtual Town Hall
Last week, the Young Democrats of Greenwood hosted a Virtual Town Hall featuring local legislators at the City, County, and State levels. You can watch the recordings of this unique event on our YouTube channel by clicking the image below.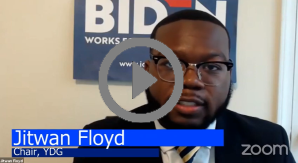 ---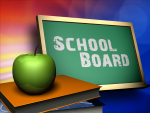 Tuesday, May 11 is Election Day for many in Greenwood County. School board positions in Districts 51 and 52 are up for vote and your participation is needed!
You can read about the candidates in a recent Index-Journal article "Races for school board seats in Ninety Six, Ware Shoals draw 7 candidates:
Absentee voting is already open. Prepare for casting your vote by seeing the polling locations on our website. It is our duty as citizens participate in all elections!
---
Upcoming Events
Greenwood City Council
Mon, Apr 19
5:30 pm
Municipal Building
520 Monument St., Room 2012
Watch on FB Live
GWD County Council
Tue, Apr 20
5:30 pm
Greenwood Public Library
Watch on YouTube
Dialogue with Greenwood City Community: Police Relations
Tue, Apr 20
6 pm
Morris Chapel Family
Life Center
Race and Identity Dialogue: Civic Engagement and Your Own Story
Thu, Apr 22
5:30 pm
Register
Earth Day – Power Plant SC
Thu Apr 22
All day
More info here
Shred & E-Waste Day
Sat, Apr 24
8:30 am – 12 pm
Lowe's Parking Lot
more info
GWCDP Precinct Leadership Info Session
Wed, Apr 27
6 pm – 6:30 pm
Register
Virtual Breakfast Meeting
Sat, May 1
9 am – 11 am
Register via Mobilize
Greenwood County Gateway Cleanup – District 3
Sat, May 1
9 am – 11 am
Civic Center
more info
Election Day – School Boards
Tue, May 11
more info
SCDP State Convention
Wed, May 19 – Sat, May 22
virtual
more info
Please forward this to a family member or friend!