Message from the Chair
I was inspired last week by Senator Mike Fanning (see his news item below) to reflect on what the top priorities of the Greenwood County Democratic Party should be.

We need to do so much: Voter registration, issue education, fundraising, community volunteerism, and candidate support just to name a few. In my mind, in order to more effectively do these things, we have to have these as our top two priorities:

Precinct Organization and Leadership
There are 50 voting precincts in Greenwood County. We are striving to secure representatives from each one to be a part of our County Democratic leadership group and truly work to take the messaging to the people. No experience is necessary nor will it require a major time commitment. All it takes is a willingness to get involved and make a difference. You can learn more in a Zoom info session on Saturday, April 10 at 10 am.

Defend our Voting Rights
If more of the 250+ Republican-authored voting restriction laws across the nation go into effect then we will find ourselves in a position to be unable to secure representation at the local, state and federal levels. Voting accessibility is fundamental to everything else we seek to accomplish. Be informed about the "For the People Act". Learn about what happened in GA and take it as a warning for us all. And be prepared to take action to defend this most fundamental right of our Democracy.

As COVID vaccine eligibility expands in SC this week, we're going to be venturing out into the public again. So keep this in mind:
If you remain on the sidelines,
you may find your rights as a citizen sidelined!
---
Your Voting Rights
What is HR1?
A recent press release from the SCDP put it best:
HR 1. For The People Act is a comprehensive piece of legislation designed to expand voter registration, protect vote by mail and early voting access, while eliminating partisan gerrymandering and demanding an end to voter intimidation and suppression.
You will hear Republican legislators rattle off the pre-written objections that were handed to them. For example, Congressman Jeff Duncan once lamely called it the "For the Democrats Act". Meanwhile, author Heather Cox Richardson writes:
While Republicans insist that the For the People Act voting rights act, H.R. 1, is a partisan plan, in fact, a leaked conference call from January 8 between a policy advisor to Senate Minority Leader Mitch McConnell (R-KY) and leaders of a number of conservative groups showed the participants' concern that H.R. 1 is quite popular even with Republicans. Across the political spectrum, ordinary Americans especially like its provision to limit the dark money that has flowed into our elections since the 2010 Citizens United v. the Federal Election Commission Supreme Court decision, permitting billionaires to buy an election's outcome.

In the 2020 federal election cycle, dark-money groups spent more than a billion dollars. More than 654 million came from just fifteen groups, the top of which is connected to McConnell.
---
GWCDP News
Our April Virtual Breakfast Meeting is this Saturday! We have another stellar lineup of interviews, information to share, and opportunities for YOU to get involved.
Dr. Kimberly Richburg, Associate Professor of Political Science at Lander University, will talk about the 2020 election, women in politics, and reveal a special piece of SC History that most aren't aware of!

Mary Woodiwiss, Director of Grants and Projects for Greenwood County Community Foundation and Co-Chair of Greenwood Women Care, will talk about philanthropy in Greenwood County

Mei Kung, 2nd Vice Chair and Immigration Attorney, finishes off a riveting interview from last month discussing immigration policies

Denise Waldrep provides another SC Legislative Update. What crazy things have occurred in Columbia this past month?

Bill Kimler, GWCDP Chair, with Party updates and priorities, announcement of the Volunteer of the Month, and opening the floor for general discussion.
Register via Mobilize to getting connection information and e-mail reminders!
---
Local Legislator Virtual Town Hall
The Young Democrats of Greenwood are hosting a Virtual Town Hall with some of our local legislators.
On Thursday, April 8 at 7 pm, join in to hear about what's happening at the City, County and State level. Register via Mobilize to get connection details and e-mail reminders to this event!
Click on the image to the right to see more information.
---
Virtual Office Hour
Monday, April 5, 6 pm – 7 pm
Connect via Zoom
or by phone
(301) 715 8592
Meeting ID: 893 0916 7101
---
Floyd's Fish Fry & Cookout
The kickoff planning meeting for our summer fundraising and fun-having event will be on Sunday, April 11 at 2 pm.
If you would like to partake in planning this outdoor, family-friendly event, please e-mail us at info@gwdcountydems.org or call (864) 715-2341 to be invited to the planning meeting.
---
---
Our Community
Civil rights icon, Dr. Benjamin E. Mays was posthumously inducted into the Greenwood County Hall of Fame last week.
You can learn more about the life and legacy of Dr. Mays in this short video tribute the GWCDP produced last year in his honor.
---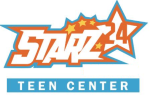 Boys and Girls Club
We reiterate our support for the Boys and Girls Club and renew our call for volunteers and donors to help with their mission. Please reach out to:
Wanda Moore
(864) 554-5702
wandamoore320@gmail.com
to coordinate collection of materials or to give your name for an in-person volunteer activity. From our tour we are certain this is an excellent program worth promoting and supporting in Greenwood!
---
News & Noteworthy
Josh Norman interview
Local sports hero and activist, Josh Norman, was featured in a very revealing interview in the Guardian recently, titled: 'American history doesn't teach the real truth'
"…the kneeling just generated so much attention because of what it was against. Certain people thought it was about the flag and they couldn't get past that because they couldn't see the other side. It was not about the flag. The thing is, those people only saw the disrespect they wanted to see."
---
SCDP State Convention
The State Democratic Convention will be held remotely from May 19 through May 22, 2021. The delegates to the 2021 State Convention are the delegates/alternates elected at the 2020 County Conventions. County Chairs have until May 10 to fill any delegate vacancies with alternate delegates. County Chairs may add additional alternates with the approval of the County Executive Committee.
Each County is entitled to one person on the Platform and Resolutions Committee and one person on the Credentials and Rules Committee.
If you are interested in participating in the State Convention process as a delegate (which allows you to vote for State Party leadership and vote on various resolutions) or in one of the above committees, please contact us at info@gwdcountydems.org.
The Convention will be open to the public. Stay tuned as more information becomes available.
---
Legislative Updates
SC State Senator Mike Fanning (D) wrote a scathing opinion about Legislative priorities in Columbia.
What should be SC's Top Priority?
The Senate uses a "Special Order" Rule to give "highest priority status" to a such a Bill. Once we get to a bill in "Special Order" status, the Senate is NOT allowed take up ANYTHING else… until we finish with this "highest priority" bill in "Special Order." And yesterday, the Senate voted 32-14 to set a "certain bill" to its highest priority status – "Special Order."

What do YOU think we picked as OUR highest priority… Special Order?
* Tax Reform?
* Term Limits?
* Taking Care of Veterans & Military?
* Surprise Over-Billing by Hospitals?
* Help Small Business Recover re: COVID?
… (10 additional priorities) …
* Littering?

If you answered with any of the above issues… you are WRONG! Instead of any of these priorities, yesterday, the SC Senate voted 32-14 to set S.615 to our highest priority "Special Order" status…

* S.615: "Require public schools to include private school students on their sports teams"
We encourage you to read Senator Fanning's full statement. The priorities of this Legislative Session are completely upside down!
---
Upcoming Events
GWCDP Virtual Breakfast Meeting
Sat, Apr 3
9 am – 11 am
Register via Mobilize

GWCDP Chair Virtual Office Hour
Mon, Apr 5
6 pm – 7 pm
Connect via Zoom

Greenwood City Council
Mon, Apr 5
5:30 pm
Municipal Building
520 Monument St., Room 2012
Watch on FB Live

GWD County Council
Tue, Apr 6
5:30 pm
Greenwood Public Library
Watch on YouTube

Clyburn Day
Wed, Apr 7
"Reflect, Relearn & Rejoice" webinar
Register

Race and Identity Dialogue: Race, Politics, and Civic Action
Thu, Apr 8
5:30 pm
Register

Search & Support Committee
Thu, Apr 8
6 pm
Contact James Thompson if interested in participating

GWD Virtual Town Hall
Hosted by Young Democrats of Greenwood
Thu, Apr 8
7 pm – 8 pm
Register via Mobilize

GWD County
District 1 Litter Cleanup
Sat, Apr 10
9 am – 11 am
See the county's FB page for more info

Precinct Leaders Info Session
Sat, Apr 10
10 am
Register via Mobilize

Floyd's Fish Fry & Cookout Planning meeting
Sun, Apr 11
2 pm – 3 pm
E-mail info@gwdcountydems.org to get involved