In this Newsletter:
Message from the Executive Committee
Candidate Updates
GWCDP News
Our Community
News & Noteworthy
Legislative Updates
Upcoming Events
---
GWCDP Executive Committee Statement on the Inauguration of President Joseph R. Biden Jr. and Vice President Kamala Harris
Greenwood, S.C.— Today, the Greenwood County Democratic Party leadership issued the following statement commemorating the historic inauguration of Joseph R. Biden Jr. and Kamala D. Harris:
"Last week's inauguration reaffirmed the strength of democracy in our great Nation and fulfilled the promises made by both Joe Biden and Kamala Harris when they visited Greenwood, S.C., seeking our support.
"Just as our nation was beginning to recover from one of the darkest moments in our history, we were inspired by the inauguration of the first woman Vice President of the United States, the message of unity from our new President (a lifelong servant to American people), and the powerful words of a young African American poet that shook us to our core.
"From day one, President Joe Biden and Vice President Kamala Harris have built the most diverse cabinet and administration in history. The Greenwood Democrats trust the Biden-Harris administration to lead with the dignity this nation deserves. We support their efforts to eliminate racism, inequality and discrimination while facing the immense challenges of stopping COVID-19, restoring the strength of our small business, and addressing historic unemployment.
"As our new leaders prepare to guide us into a future built on facts, research and data, Greenwood Democrats are excited and inspired to support this history-making presidency.
It's time to #BuildBackBetter."
---
Candidate News
Congratulation to Ms. Patricia Partlow for being sworn in as the new Greenwood City Council representative for Ward 2!
You can watch the swearing in ceremony below:

---
School Board Elections
School District 51 (Ware Shoals) and School District 52 (Ninety Six) are holding elections for positions within their respective Board of Trustees on May 11, 2021.
If you are interested in running, you can learn more about each of the School Boards by following the links below:
Then visit Greenwood County Voters Registration Office to pick up filing forms. Candidate filing starts on Feb 16 at noon and is open through Mar 2 at noon.
600 Monument Street, Suite 113
Greenwood, South Carolina 29646
---
GWCDP News
Community Care Movement
Wow! What can we say? 

We are so proud of our Democratic membership for stepping up and contributing nearly 800 POUNDS of food to the City vs County Food Drive. Our Community Care Movement director, Wanda Moore, volunteers, and generous donors helped make Greenwood a little bit better for all. THANK YOU!
"Democrats Care"
 
️
️
️
---
As a reminder, our website is full of information and resources at your fingertips. Let's highlight a few places:
---
Our Community
Assistance Available
Times are tough for some. If you or someone you know is in need, please know that energy, rental and mortgage assistance is available.
As reported in the Index Journal,
The GLEAMNS Human Resources Commission Inc. Community Service Block Grant, Low-Income Home Energy Assistance Program and General Emergency Assistance Program are teaming to provide assistance.

For information, call the Greenwood Community Services office at 864-229-8862 for an appointment or submit an online application.
---
COVID vaccination
Also in this morning's Index-Journal is the report that Self Regional Healthcare has expanded the time window in which qualified people can call for COVID vaccination appointments.
Previously only open on Thursdays, the hospital's COVID-19 vaccination phone line, 864-725-3555, will be open 9 a.m. to noon today and Thursday. Anyone age 70 or older, or who has been identified in phase 1A of the state's vaccine rollout, is encouraged to call during that time to schedule an appointment to get their COVID-19 vaccine.
We encourage our members who qualify to call right away! The feedback we've been getting from those who have gone through this process has been very positive and complimentary of Self's processes.
---
News & Noteworthy
"Let us tell the truth"
A powerful Guest Column appeared in the Index-Journal last week authored by Rev. Alexis Carter Thomas called "Let us tell the truth". In it, she touches on SC's Heritage Act:
Such narratives make us negligent neighbors, lying citizens and erect barriers that keep us from building a more just America.

In 2021, if we want a better America, then we have to tell the truth.
We believe it's well worth the read!
---
During last Friday's Legislative Delegation meeting at the Greenwood Library, senior ranking member Rep. Anne Parks was summarily replaced as Chair by newcomer Senator Billy Garrett.
"It saddens me to be hear today to see that people who are just coming onto the delegation have a blatant disrespect for seniority," Parks said. "I have been on this delegation for 22 years."

She said the senior member of the delegation has served as the chairman since the times of the late Sen. John Drummond.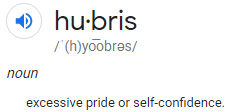 It saddens, but doesn't surprise us, that these Republican leaders are the first to cry out when traditional norms are broken while trashing every legislative decorum along the way.
---
Legislative Updates
Redistricting
One of the main responsibilities of the SC Legislature this term is to perform "redistricting" based on the results of the 2020 Census. The Greenville Democratic Party had a very informative session on this subject that you will want to see!
Panelists Lawson Wetli of the League of Women Voters, and Rep. Chandra Dillard breakdown the dynamic, the process, and the politics of redistricting. The process that often ends up in gerrymandering takes place every 10 years with new Census data. And this is the year.
---
Denise Waldrep has been doing a great job keeping us informed on what's happening in Columbia over on our Greenwood County Democrats Facebook group.
One item we're keeping a particularly close eye on is Senate Bill 129 sponsored by Republican legislators which calls to dissolve the non-partisan SC State Elections Commission (SC Votes). This organization has done such an excellent job over the years informing the South Carolina voter!
The proposed replacement? Puting all of those duties under the very partisan Secretary of State position. 
---
Week 1 accomplishments
To end on a positive note, let's take a moment to reflect on how busy the Biden Administration has been just a few days after last week's Inauguration.
These are the executive orders Biden has signed in first three days in office
Executive order to expand food assistance
Executive order assisting veterans with debt
Executive order allowing workers to turn down work during the coronavirus
Executive order on mask-wearing on federal property
Executive order to boost reliance on data in the administration's coronavirus response
Executive order reversing U.S. withdrawal from the World Health Organization (WHO)
Executive order extending moratorium on evictions and foreclosures
Executive order rejoining the Paris Climate Accords
Executive order revoking permit for the Keystone XL pipeline and stopping oil and pausing gas leasing at Arctic refuge
Proclamation cutting off funding for the border wall
Memorandum strengthening the Deferred Action for Childhood Arrivals (DACA) program
Executive order ending Trump's travel ban
Executive order barring discrimination based on gender identity or sexual orientation
…and more!
Isn't it great to wake up excited for "what's next?" instead of dreading "what now?"
---
Upcoming Events
GWD County Council
Tue, Feb 2
5:30 pm
Greenwood Public Library
Watch on YouTube
The Story of Dr. Benjamin E. Mays
Thu Feb 4
5:30 pm
Register
Virtual Breakfast Meeting
Sat, Feb 6
9 am – 10:30 am
Sign up via Mobilize
SC Humanities Electoral Initiative
Lessons from November: Who voted, who didn't, and why does it matter?
Mon, Feb 8
5:30 pm
Register
School Board Candidate Filing opens
Districts 51 & 52
Tue, Feb 16
12:00 pm
Greenwood County Calendar
GWD County Council
Tue, Feb 16
5:30 pm
Greenwood Public Library
Watch on YouTube
GWCDP Executive Committee
Thu, Feb 18
6 pm
Greenwood City Council
Mon, Feb 22
5:30 pm
Municipal Building
520 Monument St., Room 2012
Watch on FB Live